My Team
Helping you achieve your financial goals is the commitment you have from me and my team. We are committed to delivering excellence in client service. Please don't hesitate to contact me or any of these individuals if you have a question or a request. We will respond promptly.
Pictured from left: Kieu Phan, Patrick Kline, Royce Zimmerman, Marie-Claire Hart, Amanda Turner, Liv Mangan
Our team helps families articulate their "vision," assess current progress, and design a written financial plan navigating the course to their future.
We accomplish this by creating synergy amongst savings, investments, risk management, legacy, and tax strategies.
Our families find peace of mind in knowing they are not alone at the helm as they face the financial challenges of the future, having guidance and accountability from a team of professionals steering them toward their vision.
Our team brings insight from over 45 years of collective financial planning expertise, while relying on the 159 years of strength and research from Northwestern Mutual to help create an environment of learning and confidence while executing their plan.
---
Royce Zimmerman, CPA, CFP®, CLU®, ChFC®
Wealth Management Advisor
(303) 512-2170
After receiving a bachelor's degree in Accounting from the University of Wisconsin, Royce Zimmerman continued his education, earning a Masters in Accounting (MAcc) wth an emphasis in tax planning. Royce spent almost three years as a tax advisor for high net worth individuals with Robbins and Associates, a boutique tax firm in Chicago. Looking to serve his clientele beyond their tax needs, Royce opened his own financial practice with Northwestern Mutual in January of 2005. Royce serves clients and their families in the Denver area and all around the United States.
Royce is a Certified Public Accountant (CPA) and holds the CERTIFIED FINANCIAL PLANNER™ (CFP®) certification. In addition, Royce also holds the Chartered Life Underwriter (CLU®) and Chartered Financial Consultant (ChFC®) designations. Royce maintains his insurance and investment licensing where he serves his clients. Royce is a member of NAIFA (National Association of Insurance and Financial Advisors).
Royce is married to Tara and they live in Greenwood Village, Colorado with their four daughters: Avery, Charlotte, Nora, and Ruby. Together they love to do all things outdoors. Royce is an avid runner, ice hockey player, and cyclist. Since moving to Colorado he has also begun fly fishing and climbing 14ers.
Royce and his family love to travel back to the Midwest to visit family and friends, as well as explore new places via the sea...their favorite mode of transportation is by sailboat! Royce learned to sail on Lake Michigan early in his career with Northwestern Mutual. The principals of sailing have become a guiding force in the Zimmerman's life as they have charted their courses and followed their family compass thus far.
---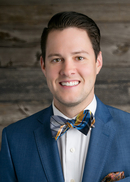 Patrick Kline, CFP®, RICP®
Patrick is the Lead Advisor for Royce Zimmerman & Associates. He is the primary contact and relationship manager for our clients. Patrick consistently reviews our clients goals and objectives while implementing new strategies designed for success to help ensure that they stay on the right financial path. He has obtained his state life and health insurance licenses, Series 6, 63 and 7 securities licenses, RICP® designation and holds the CERTIFIED FINANCIAL PLANNER™ (CFP®) designation. In his free time Patrick enjoys cycling and spending time with his wife Ashley and daughter Olivia.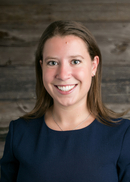 Liv Mangan
Director of Marketing and Communications
Office 303-758-5175

Liv is the Director of Marketing and Communications for Royce Zimmerman and Associates. Liv assists the team in marketing, client private events, branding, positioning, social media management and office administration. She is also the primary contact for scheduling meetings with the team. Liv graduated from American University and was a 4-year member and captain of the women's lacrosse program. Similar to her years playing Lacrosse, Liv finds passion working and communicating within the team all aimed at achieving one common goal. In her free time, she enjoys exploring Colorado, skiing, running, and roller blading.
Marie-Claire Hart
Financial Planning Analyst
Office 303-758-5175

Marie is the Financial Planning Analyst for Royce Zimmerman & Associates. She has a law degree from Texas A&M University with a specialization in estate planning and a bachelors degree from Texas Christian University. Marie enjoys spending her time exploring Colorado with her husband Nathan and daughter Elizabeth.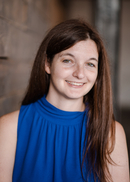 Amanda Turner
Director of Operations
Office 303-653-1806

Amanda is an Associate Financial Representative and the Director of Operations for Royce Zimmerman and Associates. Amanda has extensive knowledge with our insurance products and can assist with questions regarding billing accounts, current values, policy updates, and other customer service needs. Amanda is married to Dan and they have two daughters, Belle and Ava. In her free time, Amanda enjoys running, reading, baking, and quilting along with hiking and camping trips with her family.
Kieu T My Phan
Administrative Assistant
Office 303-758-5175